POLL
Polls are started on the first day of every month and end at the very last day of the month they were created.
EXO, We Are One! Annyeong again to all you EXO-Ls! If Kris and Luhan were still here, what MV would they appear the best in?
WHAT IS EXO?
EXO (엑소) is a South Korean-Chinese boy band produced by S.M. Entertainment. Formed in 2012 in Seoul, South Korea, EXO have twelve members, which are separated into two subgroups, EXO-K and EXO-M, promoting their music in both South Korea and China. Their name was taken from exoplanet, a term referring to planets outside of the Solar System.
---
Who are EXO? || Standards || Admins || Recent Changes
Affiliates

f(x) Wiki

SNSD Wiki

Red Velvet Wiki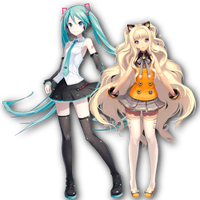 Ad blocker interference detected!
Wikia is a free-to-use site that makes money from advertising. We have a modified experience for viewers using ad blockers

Wikia is not accessible if you've made further modifications. Remove the custom ad blocker rule(s) and the page will load as expected.